Canada supports the development priorities that the region places on economic growth and security. Sharing the Caribbean's vision of healthy and prosperous families, strong economies that provide meaningful employment, and self-sufficient people, Canada's development program is supporting efforts that: build a more integrated, regional economy; address the security risks that crime and natural disasters pose to prosperity; and advance the rule of law and strengthen legal institutions.

infoDev, a Global Partnership Program in the World Bank Group, has the strategic goal of promoting the growth of innovative enterprises and dynamic entrepreneurial ecosystems in the developing world. Currently, it is implementing the Entrepreneurship Program for Innovation in the Caribbean (EPIC), which aims to support the development of an enabling ecosystem in the Caribbean that fosters high-growth enterprises that have a multiplier effect across the region. EPIC is a 7-year program funded by the Government of Canada. Over the past two years, EPIC's Access to Finance component has explored strategies for unlocking private investment capital, primarily focusing on supporting the launch and development of organized business angel investing.

Caribbean Export Development Agency (Caribbean Export) is a regional export development and trade and investment promotion organisation of the Forum of Caribbean States (CARIFORUM) currently executing the Regional Private Sector Programme (RPSDP) funded by the European Union under the 10th European Development Fund (EDF). Caribbean Export's mission is to increase the competitiveness of the Caribbean countries by providing export development and investment promotion services through effective programme execution and strategic partnerships.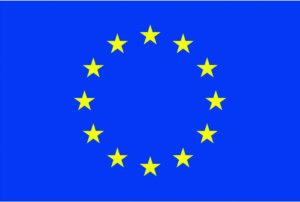 The European Union has 139 Delegations throughout the world. Within the Caribbean the role of the Delegations is to actively promote the values and policies of the European Union in an open and equal partnership with the Governments and people of the region. In addition they also programme development aid and trade assistance focusing on poverty alleviation. Emphasis is also placed on the promotion of Democracy, Human Rights and the Rule of Law as well as the smooth and gradual integration of the countries into the world economy.